In-Home Care in Centerville, South Dayton, OH, and the Surrounding Area
Welcome to Visiting Angels of South Dayton, operated by Don Hinton. We are pleased to offer essential in-home care from our locally owned and operated agency.
Visiting Angels of South Dayton is your go-to provider of senior care in the South Dayton area, which includes Centerville, Xenia, Springboro, and many other nearby communities. Involved with the local community, we are committed to assisting the elderly and disabled persons in living their lives to the best extent possible. Senior care services provided on an individual basis allow our clients to maintain the independence they have come to love. Senior care services from Visiting Angels of South Dayton can be beneficial if you or a loved one appreciate your independence as well as the comfort that comes with living at home.
Visiting Angels Offers Essential In-Home Care to Seniors in Centerville, South Dayton, Xenia, and Nearby Cities
Visiting Angels of South Dayton recognizes how difficult it can be to locate appropriate care for a family member. You want care providers you can rely on, but you don't want your family to be forced to live in a nursing home or assisted living facility because of financial constraints. Choosing to let your family member remain at home means that you are providing them with the comfort and familiar settings that they are accustomed to, allowing them to preserve their independence and freedom. When your loved one receives one-on-one care from Visiting Angels of South Dayton, we make it a point to ensure that their comfort is a top priority. To learn more about our long-term in-home care options, please contact our agency right now.
Essential One-on-One Care Services
Essential in-home care services from Visiting Angels of South Dayton are as varied as the clients we serve. There are countless individual tasks that fall under each of our categories of care. Some are unique to the type of care selected, and others are offered across the board.
The general areas of assistance we offer include:
Transportation
Errand Running
Mobility Assistance
Meal Preparation
Medication Reminders
Bathing, Dressing, and Grooming
Linen Changing and Laundry
Light Housekeeping
Book Your Free, In-Home Consultation
Each type of care benefits seniors and can be scheduled to fit in seamlessly with your current routines. We provide essential senior care services to our clients when they need them the most. Please call Visiting Angels of South Dayton today to learn more about our senior care services. 


---
Best of Home Care 2023 Award Winner: Provider of Choice, Employer of Choice, and Leader in Experience
Visiting Angels of South Dayton is honored to receive these awards. Thank you to our team for making this possible. We could not have done this without you!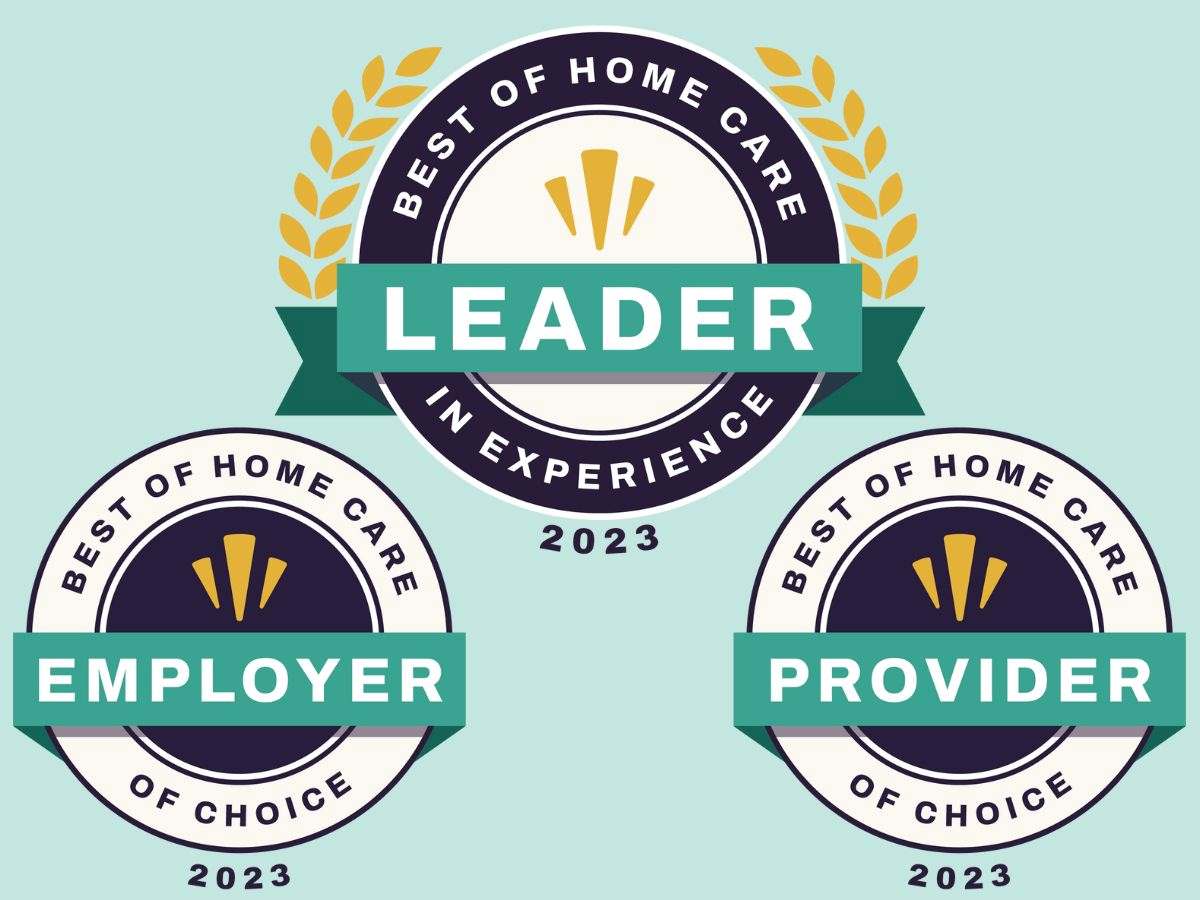 Visiting Angels is a home care industry leader, offering aging seniors and their families dependable and trustworthy home care services. Please complete the intake form below, and a representative from our office will contact you as soon as possible!


Visiting Angels of South Dayton now offers virtual consultations as a precursor to in-home assessments. During this free consultation, our experienced care coordinator can review any questions you may have, determine the best course of care, and discuss your family's needs, schedule, and budget. Contact us today to learn how to get started with our in-home care services!