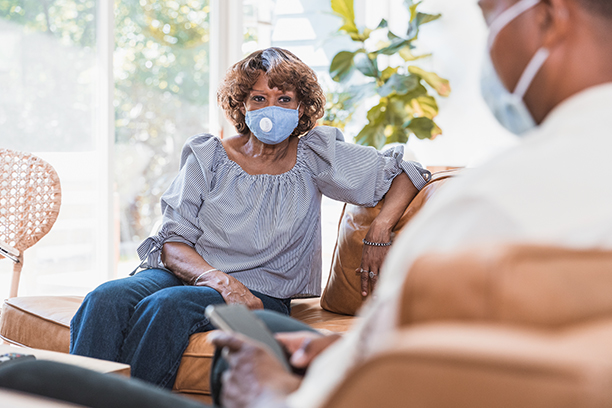 Senior Home Care in the Greater Centerville, OH Area
Visiting Angels Answers Senior Home Care Questions from Families in Centerville, South Dayton, and Surrounding Areas
Q: What kind of services do you provide?
A: At Visiting Angels, we provide a wide range of senior care services, such as personal care, companion care, and respite care. With our skilled and experienced caregivers on-hand, seniors get the help they need to remain in their own home, granting them with dignity and safety. Additionally, our senior home care services typically include running errands, bathing or grooming assistance, fall prevention, light housekeeping, as well as medication and fluids reminders. We also offer a wide range of specialized care services that include:
Q: What does the term "aging in place" mean?
A: When it comes to senior home care, the term aging in place normally refers to the ability for seniors to stay in the comfort of their own home safely and comfortably with outside assistance. Basically, this situation is the opposite of a nursing home or any other type of residential care. Other times, it may mean the ability to stay in an assisted living facility as well, with extra support.
Q: Do you provide services in assisted living facilities?
A: Yes, we certainly do. Many people, both senior clients, and their family members, often discover that there isn't enough assistance being given in an assisted living facility. As this aid is insufficient to remain independent, Visiting Angels would then provide caregivers to make this possible.
Q: How quickly can care services be provided/started?
A: Senior home care services can begin, in general, within a 48-hour period.
Q: Can I change the schedule if I have appointments to keep?
A: Yes, indeed, this is certainly possible with as little as a one-week advance notice. At Visiting Angels, we believe in making your loved one's care schedule work in your favor, according to their needs and demands. As such, we strive to accommodate any requests.
Q: How do I start?
A: To start with our home health services, contact us at 937-813-6568. At that point, we can book a free, no obligation assessment in the comfort of your loved one's home. At your direction, we will then identify aides who have the necessary availability, personality, and skills to assist your loved one. After meeting your caregiver and giving your approval, we can then schedule senior home care services.
Serving Centerville, Xenia, Springboro, Miamisburg and the surrounding Dayton Communities
Visiting Angels SOUTH DAYTON, OH
4 W Franklin St
Centerville, OH 45459
Phone: (937) 813-6568