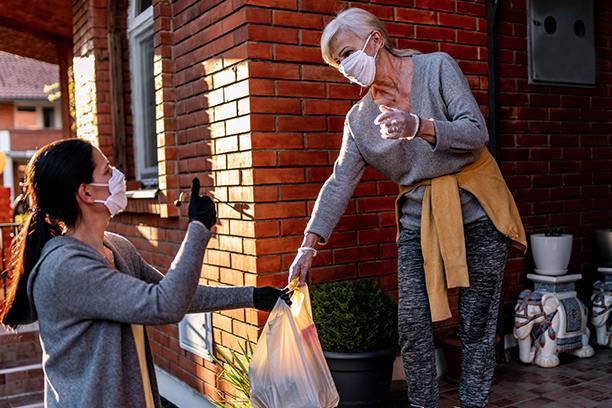 Residential Senior Care for Older Adults in South Dayton, OH
Visiting Angels provides quality in-home care as well as senior care in residential senior living communities Centerville, Xenia, Springboro, Miamisburg and the surrounding Dayton Communities
Visiting Angels of South Dayton is a locally owned and operated home care solutions agency that provides care for seniors in South Dayton and surrounding areas. We work towards keeping our clients safe and in their homes daily by encouraging them to be active and happy throughout their days.
Not only do we provide expert in-home care solutions, but our caregivers can also provide care in assisted living facilities and senior living communities. Regardless of the location, our caregivers can help your loved one with their home care solutions.
The Benefits Our Caregivers Provide to Seniors in Assisted Living Facilities in South Dayton and Surrounding Communities
Frequently, aging adults tend to deal with age-related problems on a day-to-day basis. If your loved one has reached the point where these age-related issues have become debilitating, leaving them unable to care for themselves, it may be time to bring in a caregiver to assist with day-to-day tasks. Some communities offer services to local seniors. However, these programs may not always be able to meet your loved one's overall needs.
If you have a senior that requires specialized care, these programs, and their caregivers may not be skilled or experienced enough to provide them with the care they need. Luckily, Visiting Angels of South Dayton offers senior care services that help our clients when they need a little extra assistance-- our caregivers can provide these services at any time of the day, whenever your loved one needs them.
While our services offer tons of benefits, the most important one is that your loved one can pick their caregiver based on the potential caregiver's skills and personality. In an assisted living center, your loved one may receive care from whoever is scheduled that day.
Filling in the Gaps of Senior Care
Regardless of where we are providing our home care solutions services, we pride ourselves on providing compassionate and high-quality care. You and your loved one can count on Visiting Angels of South Dayton to be available for anything you may need-- whether to provide company, overnight monitoring or assist with a safe recovery process. If you would like further information about our home care services we provide, call our South Dayton, OH office today.
Serving Centerville, Xenia, Springboro, Miamisburg and the surrounding Dayton Communities
Visiting Angels SOUTH DAYTON, OH
4 W Franklin St
Centerville, OH 45459
Phone: (937) 813-6568