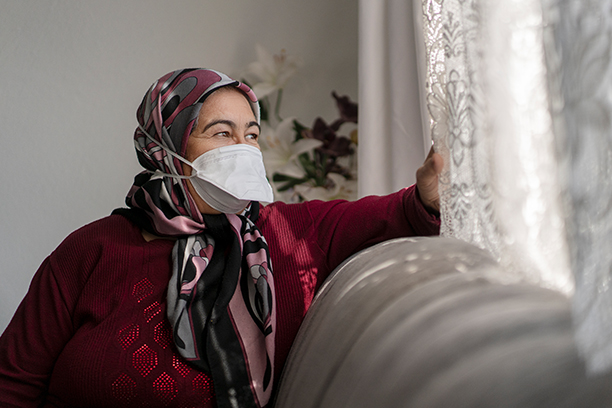 How Transitional Care in Spokane Reduces Hospital Readmissions
Ready-Set-Go Home with Transitional Care
Hearing that a loved one is soon scheduled to be discharged from the hospital can be great news. However, it can also spark new worries about the risks they will face when they return home. Transitional care can help minimize those risks. The Ready-Set-Go Home program from Visiting Angels® Spokane Valley offers comprehensive support for seniors before and after they are discharged from the hospital, promoting their well-being every step of the way.
What Causes Readmissions?
Only four out of five Medicare beneficiaries are able to avoid a hospital readmission in the first month following their discharge. The other 20% are readmitted to the hospital in 30 days or less. This leads many to ask the question of why hospital readmissions are so common among older adults.
One of the many factors that can result in the rehospitalization of seniors is the absence of support at home. Even if a senior was able to take care of themselves before their hospital stay, they will be less likely to have the same level of energy and strength upon their discharge. As a result, many elderly adults fail to manage their own care needs after being in the hospital, which can ultimately cause complications and rehospitalizations.
How Our Transitional Care Program Helps Seniors in Spokane
Working with seniors across the local community has given us an up-close look at the importance of aging in place. It has also shown us how repeat hospitalizations can result in seniors losing their independence and being unable to remain in the comfort of their own homes for the long term. We have thus designed a well-rounded transitional care program that helps prevent the need for hospital readmissions in the first place.
Our Ready-Set-Go Home program is firmly grounded in a three-pronged approach that covers the many care requirements older adults face before they leave the hospital and upon their return home. Here's what our services look like in action:
Our coordinators initiate the care process at the hospital to fully prepare care recipients and their family members for the discharge and recovery process.
Our caregivers conduct in-home visits to assist seniors with their daily routines and implement their doctors' instructions once they return home.
Our office staff coordinate care, iron out logistics, and set reminders as necessary to ensure no detail is overlooked during the senior's recovery.
Call Visiting Angels Spokane Valley today for your free transitional care consultation in Spokane, Mica, Millwood, Spokane Valley, Valleyford, Veradale, or a neighboring community!
Serving Spokane, Spokane Valley and the Surrounding Areas
Visiting Angels
SPOKANE VALLEY, WA
708 N Argonne Rd #8A
Spokane Valley, WA 99212
Phone: 509-922-1141