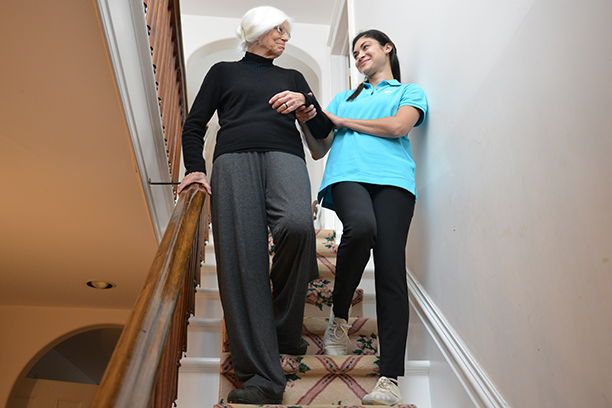 Announcements for Home Care Specialists in Fairfield, Brookfield, CT, and the Surrounding Area
At our agency, we offer our home care specialists flexible scheduling, competitive pay, and numerous benefits in Fairfield, Trumbull, Westport, Shelton, and the surrounding area. There are so many programs and bonuses that our aides can qualify for. The hard work of our caregivers never goes unrewarded.
Visiting Angels Provides Great Benefits and Flexible Scheduling to Home Care Specialists in Fairfield, Brookfield, Trumbull, Greater Danbury, and Nearby Cities
One of our reward programs is the Friend Referral Bonus, which you can qualify for if you believe someone you know would be a good fit for Visiting Angels of Fairfield and Brookfield. You will receive $100 if they are hired and work with us for three months. Another one of our programs is the Angel in the Spotlight Bonus. Anyone who goes beyond being an exceptional caregiver and employee at Visiting Angels of Fairfield and Brookfield can win.


Caregiver of the Year for 2023
Criteria for eligibility include:
Goes above and beyond
Dependability (consistent with schedule)
Accepting emergency shifts & is flexible
Acts in a professional manner
Adheres to the dress code
Has a positive attitude
Shows care, compassion, and empathy
Families' glowing testimonials
Strongly adheres to "The Basic 12 Expectations" as per orientation
Notice of Conditions
All caregivers are automatically entered that have a minimum of three months of consistent work with Visiting Angels of Fairfield and Brookfield.
The winners will be decided at the sole discretion of the President and Owner, Thomas Dolan, with feedback and details gathered from Office Stadd of Fairfield and Brookfield Visiting Angels.
Training for Caregivers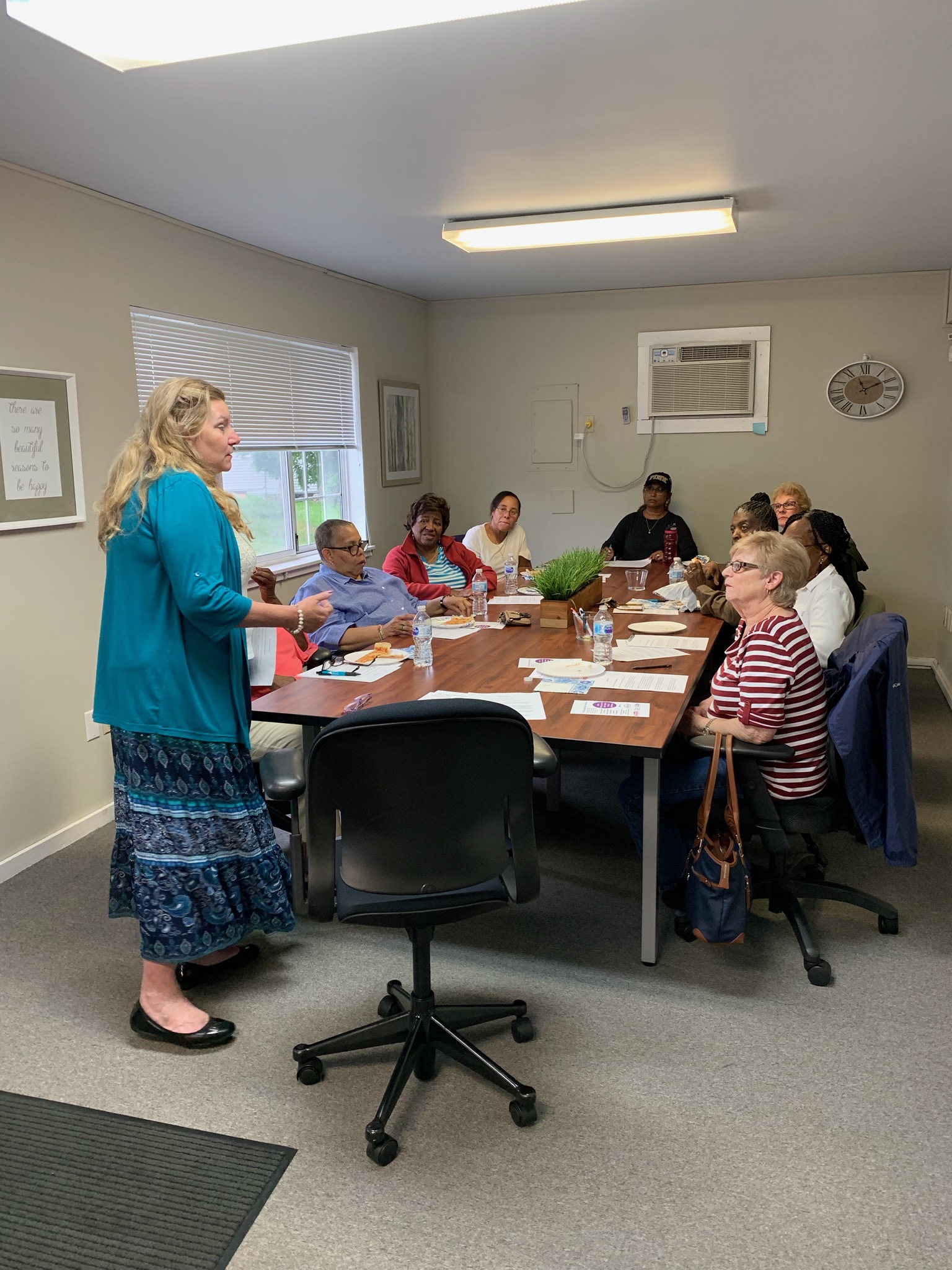 We understand that being a home care specialist is difficult. That is why at Visiting Angels of Fairfield and Brookfield, we offer a number of helpful caregiving training courses to help people who wish to become better informed and to improve their caregiving skills. Our training courses are offered both online and at Visiting Angels of Fairfield and Brookfield. For information on how to register for our courses, read the following:
Online CEU Courses
CEU offers a wide range of helpful tips on topics from nutrition to dementia. Email Gespana@visitingangels.com or Lpiennar@visitingangels.com to register for an online course. You will be set up with a username and assigned your first course.
After you register, visit https://collinslearning.com/login/ to start your course.
Virtual Training
We encourage caregivers to participate in our monthly virtual group training. During these virtual meetings, we will go over topics like safety and developing professional roles. Learn from some of our industry's best speakers by opting into this training today!
Training date and time information is sent out to all our registered caregivers each month.
Call our office today at 203-349-9567 to RSVP.

What We Wear
We understand how important it is to be comfortable while you work. In light of this, we offer 50% off to our home care specialists for our polo shirts with our logo on them.
Our Team Events
At Visiting Angels of Fairfield and Brookfield, we believe it is very important for us to meet our home care specialists and employees. We host many events, including holiday celebrations and events to in appreciation of our aides. This way, we get to know everyone!

Our team gathered together to celebrate in the Holiday style. The food was great, and so was the company! The highlight of the night was the raffle prize drawing, where lucky winners got to take home one of two TVs, assorted bags, and a total of $500 in other cash prizes. Congratulations to Vanessa, Lela, Zoe, Ruth, Stevie, Patty, Daphne, Gail, Roberta, and Oweda! Our live-in caregivers who were not able to attend were given a special raffle drawing; congratulations to Phumza and Rachel!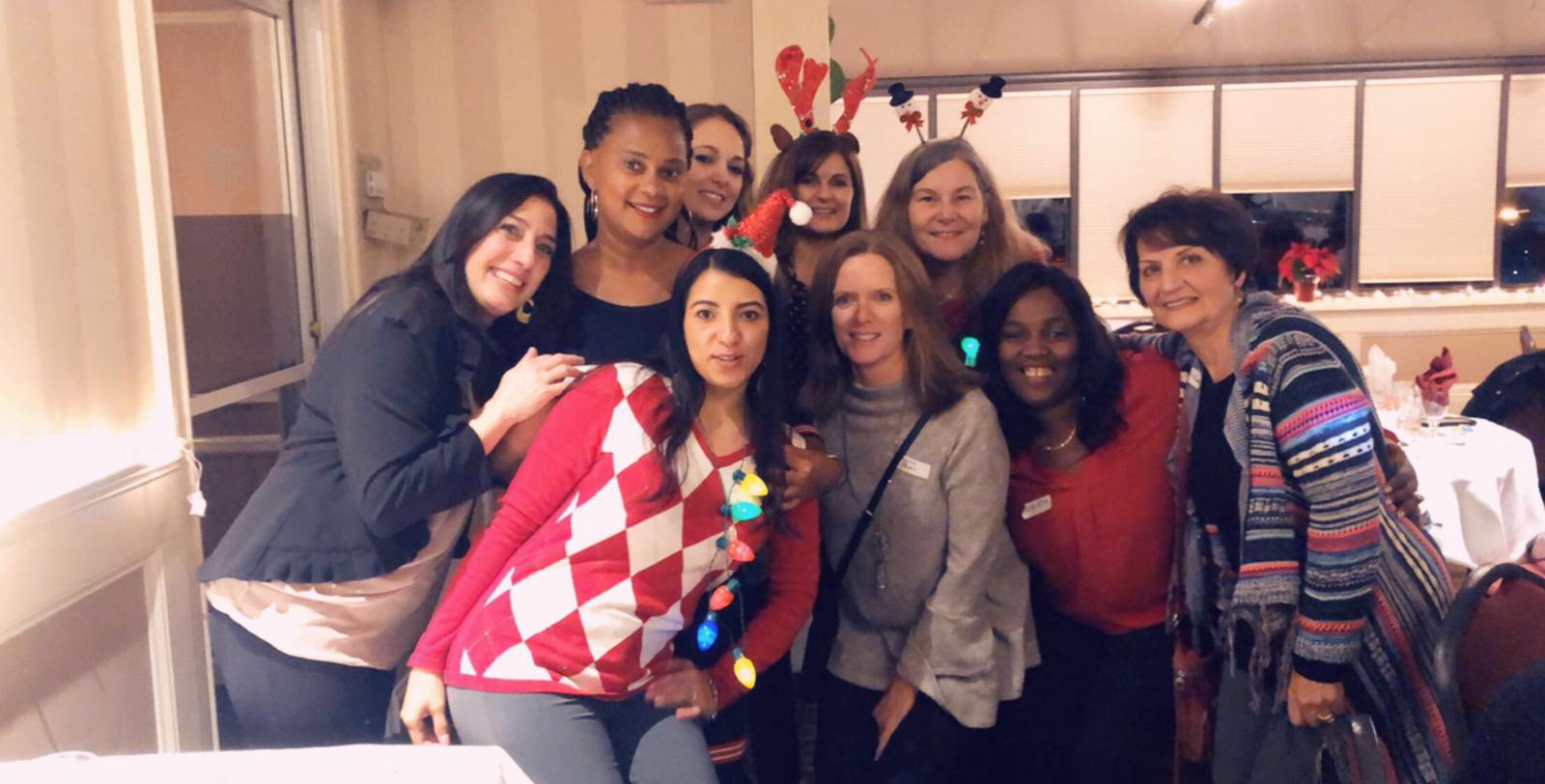 We celebrated our aides by taking them to Wolfe Park in Monroe, CT, for a lovely picnic! It was a great day full of good weather, delicious food, music, and fun prizes! Thank you to all our caregivers!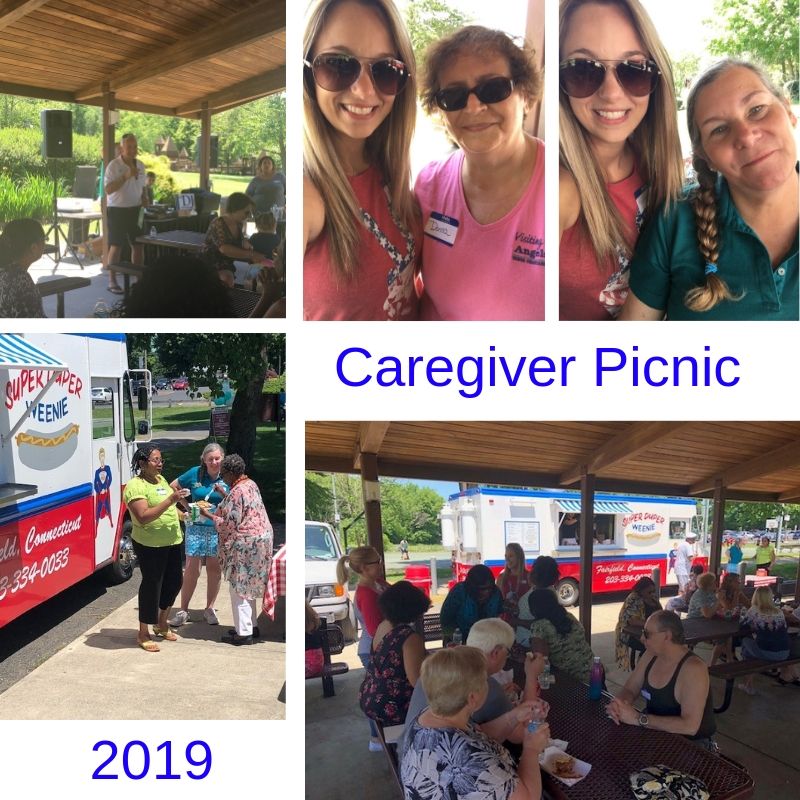 We hope our home care specialists are excited about this summer's activities and cannot wait to see you at our next Active and Engaged event!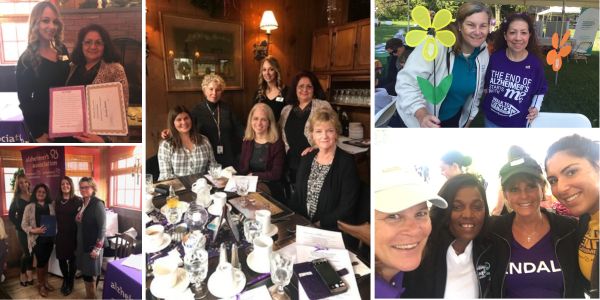 Angels in the Community
Some of our Angels enjoying time at the Norwalk Community College Career Fair!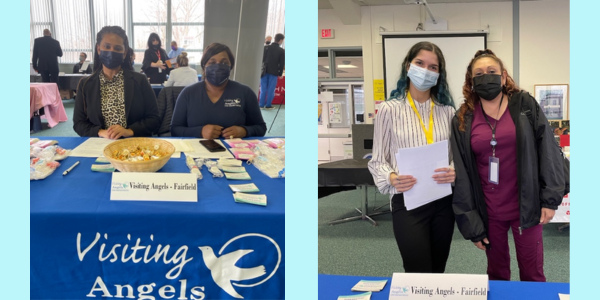 Our team at the Heath and Wellness Fair!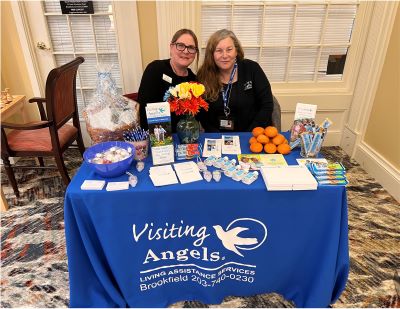 Serving Fairfield, Trumbull, Westport, Shelton, Brookfield, Greater Danbury, Southbury, Greater Waterbury, CT, and More
Visiting Angels
FAIRFIELD & BROOKFIELD, CT
2452 Black Rock Turnpike Suite 6
Fairfield, CT 06825
Phone: 203-254-0402
Fax: 203-254-0445
499 Federal Rd #9
Brookfield CT 06804
Phone: 203 740-0230
toll free 1-877-222-6435