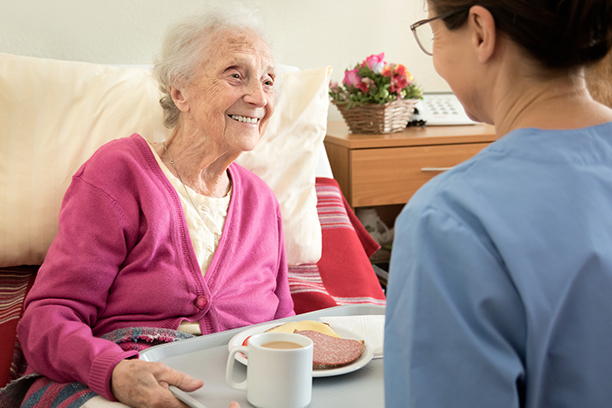 Senior Resources Cape May County NJ
Cape May County Senior Resources:
Blind Center of the Jersey Cape
Avalon Methodist Church
33rd St. and Dune Dr., Avalon, NJ 08202
Meetings/Classes are twice a week, Tuesday & Thursday, from 10 a-1:30p.
Classes include computer training, exercise, drama, music, and arts & crafts. The group also has field trips and special events. Transportation can be provided by Cape May County Fare Free if needed.
For more information, please contact Phil Harrison, President, at 609-382-5987, or via email at info@blindcenterjerseycape.org
Cape May County Department of Aging & Disability Services
4005 Rt. 9 Rio Grande, NJ 08242
609-886-2784
A complete Resource Directory is available at this office.
Cape May County Sheriff's Department Project LifeSaver
Project LifeSaver protects wandering residents with Alzheimer's & related disorders. A personal wristband emits a tracking signal that can alert a specialized team of individuals to get the person safely back home.
For more information, contact Corporal Paul Shelton @ 609-465-6831
Cape May County Department of Health
The Cape May County Department of Health offers many valuable resources to the residents of Cape May County including health services, health topics, free screenings, & a discount prescription card. Any resident can use the card to save up to 75% on prescriptions. The card also offers discounts on eyeglasses, nutritional supplements, diabetic supplies, Lasik surgery, & hearing aids. For more information, or to download a free card, please visit cmchealth.net or call 609-465-1187.
ADRC- Aging & Disability Resource Connection of NJ
The ADRC provides information & assistance to seniors, adults with disabilities, caregivers, & professionals looking for services or programs. For more information, please visit adrcnj.org
Alzheimer's Association Delaware Valley Chapter
The Alzheimer's Association Delaware Valley Chapter sponsors many local events in the area, & also offers education, guidance, empowerment, & recognition. Visiting Angels is part of the alliance that is dedicated to helping people with Alzheimer's and their families. For more information, contact Linda Coppinger, Executive Director of South Jersey at 856-797-1212, LindaCoppinger@alz.org or visit alz.org/desjsepa
Contact Cape- Atlantic
Telephone Reassurance Program- Provides daily telephone calls to adult & disabled residents living in Atlantic & Cape May counties. The calls provide a friendly hello & a check to make sure all is well with the client. The program goal is to help this vulnerable population to continue their independent living. More than 200 clients are served every day. For more information about Contact Cape-Atlantic, please call 609-823-1850, or visit the website @ contactcapeatlantic.org
NJ CEED- Cancer Education & Early Detection
NJ CEED offers free Cancer screenings to individuals who are uninsured or under insured. Clinics are held at the Cape May County Health Department, 6 Moore Rd., Cape May Court House, NJ 08210. Free Screenings for Prostate, Breast, Cervical, & Colon Cancer are available. Please contact Carol Porter @ 609-465-1047 for more information.
Project Healthy Legs
If you or a loved one has cold or numb feet, or a feeling of heaviness in your legs while walking, you should get screened for Peripheal Artery Disease. Cape Regional Medical Center has an ultrasound screening test that you may sign up to have. Free screenings will be offered on certain Fridays each month from 9 a.m.-12 p.m. in the South Lobby of Cape Regional Medical Center by the Parish Nurse Program. To make an appointment for this 15 min. screening, please call 609-463-4043.
Cape May County Emergency Preparedness
The first line of defense against the effects of a disaster is personal preparedness. Cape May County residents who may have difficulty during an evacuation because of physical or other limitations or lack of transportation can register in advance online at New Jersey's Special Needs Registry, registerready.nj.gov or by calling 2-1-1. Also, registration forms are available at the Cape May County Office of Emergency Management. For further information, please call 609-463-6570, or visit capemaycountygov.net
Cape May County Senior Centers
Lower Township
2612 Bayshore Rd. Villas, NJ 08251
609-886-5161
North Wildwood
900 Central Ave., North Wildwood, NJ 08260
609-522-7611
Ocean City
1735 Simpson Ave. Ocean City, NJ 08226
609-399-0055
Upper Township
1369 Old Stagecoach Rd. Palermo, NJ 08230
609-390-9409
Middle Township
23 Romney Place Cape May Court House, NJ 08210
609-465-8865
Dennis Township
571 Petersburg Rd. Dennisville, NJ 08214
609-861-3137
Hospitals
Cape Regional Medical Center
2 Stone Harbor Blvd. Cape May Court House, NJ 08210
Care Management Department 609-463-2160
Shore Medical Center
100 Medical Center Way Somers Point, NJ 08244
Care Management Department 609-653-3988
Visiting Angels can also assist you in locating area Doctors, Specialists, Social Workers, Assisted Living, Hospice, Medical equipment, and many other resources. Call us today at 609-604-8176 if we can assist you!
Serving Cape May & Cumberland Counties Including Areas of Gloucester and Salem Counties
Visiting Angels
CAPE MAY, NJ
110 Roosevelt Blvd #109
Marmora, NJ 08223
Phone: 609-545-8258
Fax: 609-840-6291