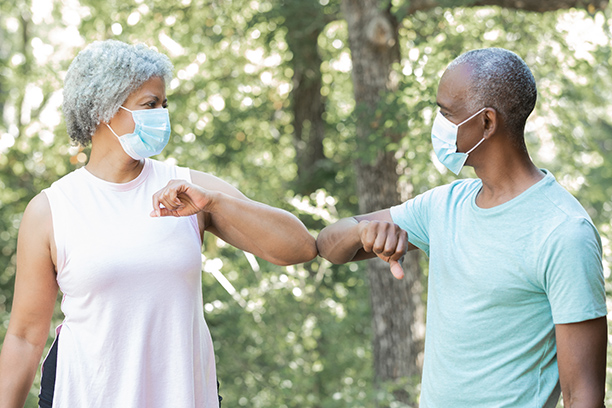 Certified Palliative Care Throughout Marmora, Cape May, Elmer, NJ, and Nearby Communities
Visiting Angels Offers Certified Palliative Care in Marmora, Cape May, Elmer, and Cumberland Counties - Including Portions of Salem and Gloucester Counties
Certified Palliative Care from Visiting Angels of Cape May provides opportunities for seniors to enjoy community events, social outings, hobbies, and new activities in Marmora, Cape May, Cumberland County, Salem County, Gloucester County, and the surrounding area. We believe that no matter the age, people deserve to engage in their beliefs, feel connected to friends and family, and enjoy favorite pastimes. We strive to provide care for more than just physical needs; we believe that our seniors deserve top-level care, which is why we are dedicated to caring for their physical, emotional, mental, and spiritual needs.
The Difference Between Palliative and Hospice Care
While palliative and hospice care are often used interchangeably, they are two separate forms of care. Yes, both focus on reducing pain and improving one's quality of life, but hospice care is meant for those diagnosed with limited life expectancy. Certified Palliative Care, on the other hand, assists seniors with a diverse range of needs, no matter their life expectancy.
During the onboarding process, our home care coordinators will work with you to create a holistic and customized care plan that revolves around a senior's physical, social, emotional, and spiritual health. Clients with chronic health conditions can especially benefit from this renewed focus on holistic care. We focus on our clients' comfort and health, especially when they are faced with limited mobility or vision, a decline in health, and cognitive challenges.
Flexible Care Services
Our Certified Palliative Care can be paired with our other services through our Senior Life Care Navigation. Life Care Navigation includes services such as:
Alzheimer's Services

- specialized care for seniors with Alzheimer's Disease

Dementia Care

- our caregivers will set in place healthy routines for seniors with dementia

Fall Prevention

- essential assistance with mobility to help seniors prevent costly falls

End of Life Care

- compassionate care for families with aging loved ones diagnosed with a limited life expectancy

Social Care

- we can assist seniors with social media, texting, video chatting, and more to stay connected to the ones they loved

Ready-Set-Go Home

- our transitional care program to help avoid hospital re-admission

Personal Care

- assistance with personal tasks like bathing, dressing, and grooming

Elderly Companion Care

- daily assistance with tasks and activities to keep seniors independent at home

Respite Care

- assistance for family members who need to take a step back and focus on their own health
When providing care, our home care providers strive to restore hope, dignity, and healing throughout your loved one's life. They will care for your loved one's needs, whether that is transportation to a doctor's appointment, church sermon, or taking them to the movies. Our goal is to alleviate depression, loneliness, stress, and anxiety because they can significantly impact their overall health.
The Benefits of In-Home Palliative Care
It is important to know the benefits of receiving care at home, especially for senior loved ones. If you are considering opting for Certified Palliative Care, be sure to understand the benefits your loved one will receive:
They will have a consistent caregiver (or caregivers) that will strive to build a long-lasting friendship

Our caregivers are focused on your loved one's health AND happiness

We put your loved one's needs, aspirations, wants, and desires before anything else

Your loved one may be able to avoid additional visits to the doctor with a caregiver helping to manage their pain and symptoms

Our caregivers strive to ensure your loved one is receiving the exact care that they need to stay independent at home

We will work with your loved one's medical professionals to ensure they are receiving care for their whole health
Contact Visiting Angels of Cape May
If you or a loved one need one-on-one care from Visiting Angels of Cape May, contact us today to learn more about our Certified Palliative Care program and approach to whole health.
Serving Cape May & Cumberland Counties Including Areas of Gloucester and Salem Counties
Visiting Angels
CAPE MAY, NEW JERSEY
110 Roosevelt Blvd #109
Marmora, NJ 08223
Phone: (609) 604-8176
Fax: 609-840-6291