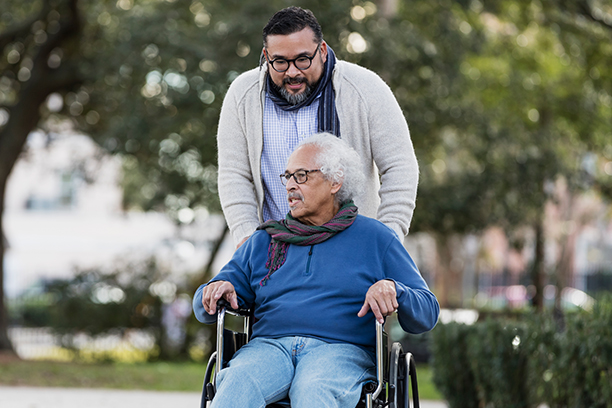 Greater Marmora, Cape May, and Elmer, NJ Area – Get the Answers to Your Alzheimer's Home Care Agency Questions!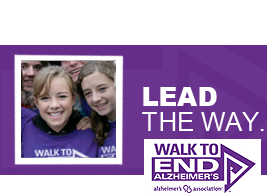 Frequently Asked Alzheimer's Home Care Agency Questions from Families in

Marmora, Cape May, Elmer, and Cumberland Counties
At Visiting Angels of Cape May, we know that many families fear an Alzheimer's diagnosis. It might feel like your relationship with your loved one will never be the same, or that only sadness is in your loved one's future. Our home care agency proves every day that your loved one can have a healthy, safe, comfortable future, even if they want to continue living independently. With help from a home care agency, your aging loved one can continue to enjoy their best possible quality of life.
You might have a lot of questions about what an Alzheimer's diagnosis means now and in the future. Cognitive diseases can have wide-ranging impacts on patients, families, and providers, but there are many resources you can access, as well.
At Visiting Angels of Cape May, we have come across some commonly asked questions pertaining to Alzheimer's disease, that we would love to answer:
What is Alzheimer's Disease?
Alzheimer's disease is a type of dementia. Dementia is a classification of degenerative cognitive diseases that can cause problems with memory, thinking, and behavior. With Alzheimer's, symptoms usually develop slowly and will eventually become worse over time. Severe or advanced Alzheimer's interferes with daily tasks and day-to-day living. Alzheimer's disease accounts for 50 to 80 percent of dementia cases.
What Are the Symptoms?
While there are a variety of symptoms for Alzheimer's disease, the most prominent symptoms include:
Inability to perform simple tasks
Frequently lost items
Irrational behavior or depression
Confusion over time and place
Struggling with speech or unable to understand words
Inability to remember names or identities
Short-term and long-term memory loss
How Does Alzheimer's Progress?
It is important to recognize that Alzheimer's is not a normal part of the aging process. While cognitive abilities may change for all of us as we age, Alzheimer's can make it hard to function daily. The progression of Alzheimer's differs from person-to-person, but symptoms typically develop from mild to moderate to severe. At the final stages of Alzheimer's, a person may lose all short- and long-term memory, the ability to perform basic tasks, and the ability to speak and understand speech.
What Are the Risk Factors?
While scientists have yet to pinpoint an exact cause of Alzheimer's disease, there is a wide range of risk factors involved. Some of these risks include:
Old age
Genetics
Heart Health
Smoking
High Stress
Sleeping Problems
Heavy Drinking
Head Trauma
While some of these risk factors cannot be avoided, you can still try and set yourself up for the healthiest future possible by cutting out some of the negative habits listed above.
Is There a Cure?
Alzheimer's care is dedicated to the treatments and therapies that help patients have the best quality of life possible. Currently, there is no cure for Alzheimer's, but research is ongoing and has given us a wide range of treatment possibilities. The experts at Visiting Angels of Cape May can help you work on a wide variety of habits, hobbies, and care practices that all improve health outcomes for your loved one. There are social and behavioral treatments, medication treatments, and lifestyle changes that can all help moderate the symptoms.
What Are the Options for Alzheimer's Care?
Alzheimer's care can be provided in-home or accessed as part of a live-in program, such as in assisted living or a nursing home. Our home care agency offers trained and experienced caregivers who specialize in dementia and Alzheimer's care, who know how to work specifically with clients who have these diseases. Visiting Angels of Cape May is a well-established home care agency that is known for helping seniors in Cape May and Marmora.
To learn more about our home care agency and the custom care plans we provide, including our Alzheimer's and dementia care services, contact us today by calling 609-604-8176 or clicking the button below and filling out our intake form.

Serving Cape May & Cumberland Counties Including Areas of Gloucester and Salem Counties
Visiting Angels
CAPE MAY, NEW JERSEY
110 Roosevelt Blvd #109
Marmora, NJ 08223
Phone: (609) 604-8176
Fax: 609-840-6291