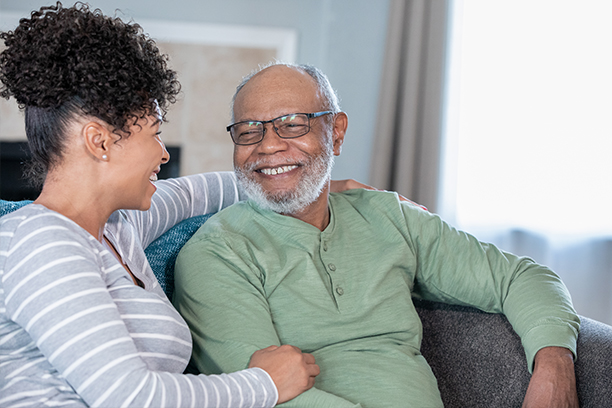 Senior Resources Cumberland County, NJ
Cumberland County Senior Resources
The Margaret Winchester Enrichment Center for the Blind and Visually Impaired
168 Sunnyslope Drive, Bridgeton, NJ 08302
856-451-5623
856-451-5873
The daily program offered at the center provides social, educational, physiological, and recreation needs free of charge to any blind, or visually impaired person with a visual acuity of 20/200 or less, or a visual field of 20 degrees or less. Meals served daily. Please visit their website at mwcenterfortheblind.com.
Cumberland County Office on Aging & Disabled
800 E. Commerce St., Rm. 29
Bridgeton, NJ 08302
856-453-2220
co.cumberland.nj.us
Serving as a focal point for information, planning, coordination,& advocacy for programs & services for senior citizens age 60+, & for the disabled.
ADRC of NJ- Aging & Disability Resource Connection
ADRC provides information & assistance to older persons, adults with physical
disabilities, caregivers, & professionals looking for services or programs.
Please visit adrcnj.org for more information.
Cumberland County Department of Health
309 Buck St.
Millville, NJ 08332
856-327-7602
The Cumberland County Health Department is dedicated to the promotion, protection, & improvement of the public's health in partnership with the communities that we serve.
Vineland Health Department & Emergency Medical Services
640 E. Wood St.
Vineland, NJ 08362
856-794-4131
The health department works collectively with the community to protect, educate, improve, & promote the health of Vineland residents.
Cumberland County Sheriff's Department Project LifeSaver
Project LifeSaver protects wandering persons, & gives peace of mind to caregivers & families. Residents that are part of the program wear a personalized wristband that emits a tracking signal. If this person should become lost, a specially trained team is deployed to return the resident home safely.
For more information on Project LifeSaver, please contact the Cumberland County Sheriff's Department at 856-451-4449, ext. 100.
Free Prescription Discount Card
This discount program is open to all Cumberland County residents regardless of age or income. On average, participants can expect to save 10-20% on brand drugs, and 20-70% on generic drugs. For more info go to co.cumberland.nj.us or call ProAct toll free at 877-776-2285.
Cumberland County Department of Emergency Services & Public Protection
637 Bridgeton Ave.
Bridgeton, NJ 08302
856-455-8526
The New Jersey Special Needs Registry website allows residents with special needs & families, friends, & associates an opportunity to provide information to emergency response agencies, so emergency responders can better plan to serve them in a disaster, evacuation, or other emergency. Call 211, or visit registerready.nj.gov Need to be notified in the event of an emergency? Go to co.cumberland.nj Dept. of Emergency Services & Protection page & click on the Swift 911 logo to enter your contact information.
Alzheimer's Association- Delaware Valley Chapter
The Alzheimer's Association Delaware Valley Chapter assists residents in Delaware, Southern Pennsylvania, & Southern New Jersey with education, guidance, empowerment, & recognition. They also offer many local events, fundraisers, conferences, & volunteers to benefit people with Alzheimer's & their families. For more information, contact Linda Coppinger, Executive Director of South Jersey, at 856-797-1212, or email her at lindacoppinger@alz.org 24/7 Helpline- 800-272-3900 You may also visit alz.org/desjsepa for more information & a complete list of help & events.
Senior Centers
Millville Senior Center
1500 S. 2nd St.
Millville, NJ 08332
856-765-5761
Vineland Senior Center
103 South 6th St.
Vineland, NJ 08360
856-794-4074
West Cumberland Senior Center
10 Cassidy Court
Bridgeton, NJ 08302
856-455-1055
Maurice River Twp. Senior Center
590 Main St.
Leesburg, NJ 08327
856-785-1120
Hospitals
Inspira Medical Center of Vineland
1505 West Sherman Ave.
Vineland, NJ 08360
856-641-8000
Inspira Medical Center of Elmer
501 West Front St.
Elmer, NJ 08318
856-363-1000
Visiting Angels can also assist you in locating many other services & providers in the area, such as Doctors, Specialists, Assisted Living, Rehabilitation, Hospice, Medical Equipment, & many other valuable resources. Please contact us at 609-604-8176 if we can further assist you. We care every day in every way!


Serving Cape May & Cumberland Counties Including Areas of Gloucester and Salem Counties
Visiting Angels
CAPE MAY, NJ
110 Roosevelt Blvd #109
Marmora, NJ 08223
Phone: 609-545-8258
Fax: 609-840-6291