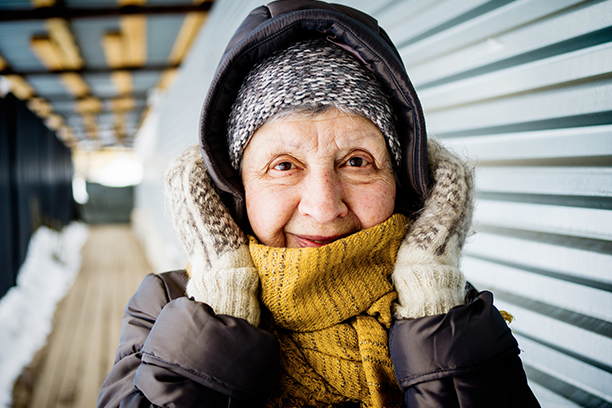 Home Care Services Can Help Prevent Slips, Trips, and Falls in Greater Marmora, Elmer, and Cape May, NJ
Much of the planning we do for our post-retirement years has to do with lifestyle—managing health conditions, proximity to family, or saving enough for our golden years. But for many seniors, these best-laid plans are overturned by a slip, trip, or fall. These common household accidents can have major health and life impacts, especially for seniors. Preventing falls can be as simple as a few in-home adjustments, and our home care services can help you and your family figure out what will keep your loved one safe at home for longer.
Visiting Angels' Home Care Services Include Fall Prevention in Elmer, Marmora, Cape May, and Cumberland Counties - Including Portions of Salem and Gloucester Counties
Slips, trips, and falls are simple accidents with complex repercussions. According to the National Council on Aging, falls result in more than 2.8 million injuries yearly, including 27,000 deaths. These accidents can result in breaks, sprains, strains, concussions, and injuries that can linger and cause chronic pain.
At Visiting Angels of Cape May, the goal of our home care services is to help your loved one stay safe, healthy, and comfortable at home for longer—and that means finding ways to keep your loved one's home safe and accessible to them. A caregiver from Visiting Angels of Cape May can help you identify hazards or potential danger spots around the home.
Common in-home hazards include:
Flooring.
Whether it is the change in flooring from carpet to tile or a loose rug edge on top of a tile floor, there are plenty of spaces in your loved one's home that can be a tripping hazard. Seniors are more likely to shuffle their feet or use a mobility assistance device, which can turn these household spots into a danger zone.


Lack of stability support.
Grab bars should be installed in bathrooms and anywhere else that your loved one might need to sit, lay, or stand on their own. Walk through your loved one's home with them and ensure they can get on and off the toilet, in and out of bed, etc.


Low lighting.
Especially because our vision changes as we age, adequate lighting is very important. Make sure that hallways, stairwells, closets, and bathrooms are well-lit so that your loved one can navigate the space safely and identify easily what they need.
Seniors are at a greater risk for these in-home accidents because of the aging process and its impact on their health. New health conditions, new medications, or changes in lifestyle can also impact your loved one's ability to stay safe at home. Home care services can help seniors maintain the same medication regimen every day, reducing side effects that might cause changes in vision, blood pressure, fatigue, and other health conditions that contribute to falls.
Concerned for Your Aging Loved One?
If you are concerned about the long-term health of a loved one who lives alone, home care services from Visiting Angels of Cape May can help. Our senior care agency is ready to assist in caring for your loved one.
Contact our agency today to learn more about our customizable senior care plans!


Serving Cape May & Cumberland Counties Including Areas of Gloucester and Salem Counties
Visiting Angels
CAPE MAY, NEW JERSEY
110 Roosevelt Blvd #109
Marmora, NJ 08223
Phone: (609) 604-8176
Fax: 609-840-6291