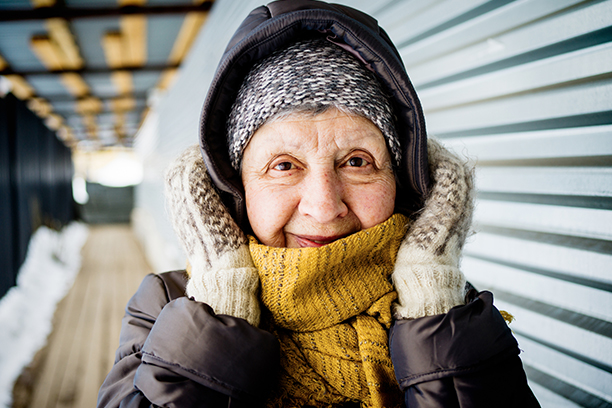 Ready-Set-Go Home Care in Marmora, Cape May, Elmer, NJ, and Surrounding Areas
When seniors are discharged from the hospital, it is very important to help them make a successful transition back to their home and normal life.
Around 20% of seniors on Medicare who have been discharged are readmitted to the hospital within the first month of being back home. Because seniors have a far lower chance of recovery if they return to the hospital within those first 30 days, it is crucial to reduce or prevent hospital readmission.
Visiting Angels Offers Transitional Home Care from the Hospital for Seniors in Marmora, Cape May, Elmer, and Cumberland Counties - Including Portions of Salem and Gloucester Counties
At Visiting Angels of Cape May, we offer essential home care for seniors who have recently had a stay at the hospital. Our Ready-Set-Go Home program is designed to provide help and support seniors in making a healthy and successful transition home after hospitalization. This home care program focuses on reducing the risk of readmission for your aging loved one throughout the weeks following a hospital discharge.
How We Can Help: Three-Steps to Avoid Hospital Readmission
Most hospital readmission can be prevented by strictly adhering to doctors' orders. However, simple health tasks can become more challenging for seniors after injury or illness. Sometimes, following doctors' orders can be nearly impossible for seniors without additional assistance.
Ready-Set-Go Home is here to help your loved one receive all the support they need during this time of recovery. We also understand that no two people need the same type of home care. This is why all of our services are tailored specifically to the needs and preferences of your loved one.
Ready-Set-Go Home Practices Three Steps to Help Your Loved One Stay Out of the Hospital
At the Hospital
Ready-Set-Go Home begins when your loved one is still in the hospital. Here, our caregivers offer your loved one and your family support. When it is time for your loved one to be discharged, we can provide you with valuable information about the discharge process and tips about how to avoid readmission.
At the Client's Home
When your loved one is discharged, our professional caregivers help your loved one maintain their health. We are there for your loved one when you can't be there or when you need a break from being a family caregiver. We also help keep your loved one safe and ensure they take their medication at the proper time, and we know why your loved one might skip a doctor's visit or fail to follow the recommended recovery protocols.
At the Office
Throughout your loved one's recovery, Visiting Angels of Cape May will be there for your loved one and your family. We can identify which clients might have a higher risk of being re-hospitalized and can help reduce or prevent hospital visits. We can also help your loved one with medication and appointment reminders and can assist your loved one with transportation to appointments.
Learn More About Visiting Angels
If your loved one is in the hospital and may be discharged soon, consider contacting Visiting Angels of Cape May to help them maintain their health and safety at home. To learn more about our home care services or request a free consultation, contact us today!
Contact Visiting Angels of Cape May if you or a loved one could benefit from a compassionate caregiver's assistance!


Serving Cape May & Cumberland Counties Including Areas of Gloucester and Salem Counties
Visiting Angels
CAPE MAY, NJ
110 Roosevelt Blvd #109
Marmora, NJ 08223
Phone: 609-545-8258
Fax: 609-840-6291