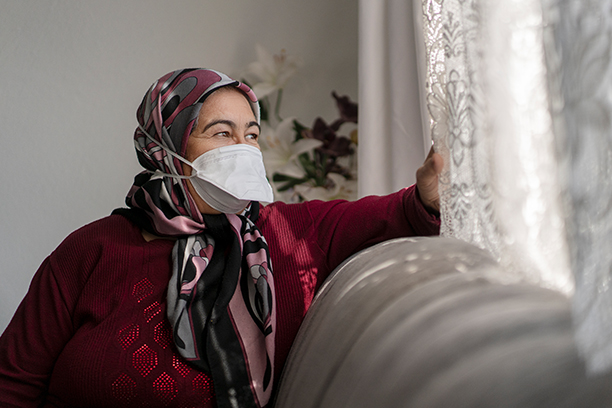 Elder Care Services to Help Prevent Falls and Injuries in Greater Fairfield and Brookfield, CT
Essential Elder Care Services Can Help Seniors Avoid Unnecessary Falls in Fairfield, Brookfield, Trumbull, Greater Danbury, and Surrounding Areas
Many of us feel most safe in our homes; we feel in control of our environment and have been able to customize the space to meet our individual needs and preferences. But for many seniors, trip and fall hazards in the home can be very common and dangerously life-changing.
Falls can impact a senior's quality of life physically, mentally, emotionally, and socially. Extended recuperation in the hospital, a live-in facility, or physical therapy can be draining on the mind, body, and bank account. Loss of mobility or an increase in physical pain and discomfort can also lead to increased isolation and loneliness.
Common Fall Risks
Elder care services can help prevent falls by identifying hazards in the home or habits that need to be modified as your loved one ages. Our home caregivers in Fairfield, Trumbull, Westport, Shelton, and the surrounding area can help those who have experienced a fall to keep up with their physical therapy, medication regimens, and activity or dietary recommendations from doctors, leading to a faster and more complete recovery.
Common fall hazards for seniors include:
Loose edges of rugs, carpeting, or doorways

Tight hallways or furniture and clutter in walkways

Mobility devices not used effectively or continually

No grab bars or non-slip pads in the bathroom or kitchen
Elder care services like Visiting Angels of Fairfield and Brookfield know what to look for in the home to keep your loved one safe from harm. Falls can also be the result of pain and discomfort that comes from not adhering to medication regimens or not reporting side effects to the doctor. Our home care providers understand that many seniors have complex medical needs; our job is to help your loved one access the right medical care and facilitate any daily needs that may result from their care.
Learn More About Our Essential Care Services
If your aging loved one lives alone, they may need home care assistance to help them remain safe and independent at home. Call Visiting Angels of Fairfield and Brookfield today to learn more about our elder care services in Fairfield, Trumbull, Westport, Shelton, and the surrounding area.
Serving Fairfield, Trumbull, Westport, Shelton, Brookfield, Greater Danbury, Southbury, Greater Waterbury, CT, and More
Visiting Angels
FAIRFIELD & BROOKFIELD
2452 Black Rock Turnpike Suite 6
Fairfield, CT 06825
Phone: 203-349-9567
203.254.0402
Fax: 203-254-0445
499 Federal Rd #9
Brookfield CT 06804
Phone: 203 740-0230
toll free 1-877-222-6435