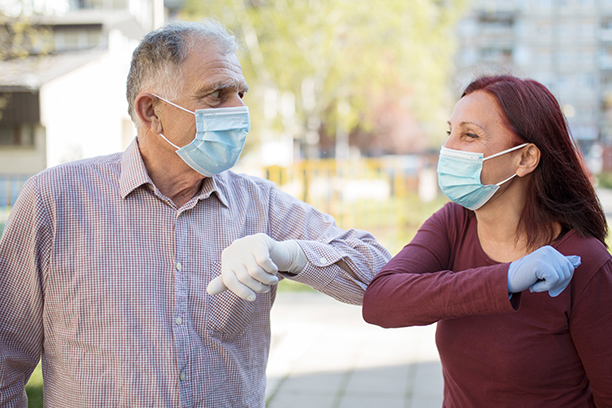 Stroke Recovery Care at Home for Seniors in Dallas, TX and Surrounding Areas
During recovery, stroke survivors often have to endure various physical and mental challenges, such as partial paralysis, speech impairments and memory loss, just to name a few. It is estimated that as much as two-thirds of all individuals who have a stroke end up with some type of permanent disability. For this reason, when loved ones suffer a stroke, it is essential to provide sufficient levels of care and support and look for ways to boost recovery in any way possible.
However, providing care for a loved one who is in good health and providing care for those who are recovering from stroke are two completely different things. Needless to say, if you are caring for a loved one who recently had a stroke, you will need all the help you can get. The good news is that at Visiting Angels Dallas, our home care services include personalized care plans for seniors who are recovering from a stroke. Our trained caregivers can cater to your mom or dad until they fully recover.
How Stroke Recovery Care from Visiting Angels Dallas Can Help Your Loved One
At Visiting Angels Dallas, we have years of experience providing post-stroke recovery care for seniors in the Dallas area. A dedicated, trained caregiver from our team can promote recovery and help prevent a second stroke from occurring by providing the in-home care your loved one needs.
We can provide your mom or dad with:
Mobility assistance

Assistance with personal care, such as bathing, dressing, grooming, oral care and more
Toileting and incontinence care

Transferring and positioning

Meal planning, meal preparation, special diet and feeding assistance
Medication and fluid reminders
Transportation to scheduled appointments and therapy sessions
Friendly companionship

Monitoring of their current condition and reporting and changes immediately
Our caregivers will also help your mom or dad gradually restore their speech, if it has been affected, by engaging them in daily conversations. If there are other activities that your loved one's physical or occupational therapists suggest - such as folding laundry, buttoning clothes or light exercises - our home care providers can encourage them to do these activities as well. With the help of our devoted caregivers, your loved one can quickly, safely and comfortably recuperate at home.
Contact Us to Learn More!
Get in touch with our Dallas, TX office today and learn more about how Visiting Angels helps elderly stroke survivors in University Park, Highland Park, Lakewood, Lake Highlands, Casa Linda and surrounding neighborhoods. We offer free in-home consultations to help you determine what type and level of in-home care would be best for your loved one.
We look forward to working with you!
Serving Park Cities, Lakewood, Lake Highlands, East Dallas, Casa Linda and Surrounding Communities in Dallas, TX
Visiting Angels
PARK CITIES, TEXAS
8350 N Central Expy #M1018
Dallas, TX 75206
Phone: 214-273-1843
Fax: 214-853-5328