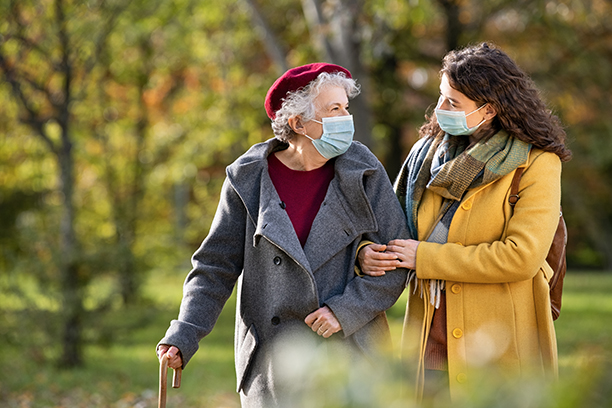 Senior Care in Stone Harbor, NJ
Visiting Angels offer high-quality elder care in Stone Harbor, New Jersey, and the surrounding communities.
Keeping them at home may be the best choice when it comes to your elderly loved ones' health and well-being. Many older individuals need assistance to maintain their independence, which may be difficult for family members responsible for everything.
Through our skilled care services, Visiting Angels of Stone Harbor, NJ, may give a significant source of support from other family members. Because we provide flexible in-home elder care, our caregivers can work around your demanding schedule.
Staying at home affords substantially more privacy, comfort, and tranquility than in an assisted living facility. We can work with you and your family to guarantee that your loved ones stay in their natural environment. Our services are always tailored to their unique needs, so you can be confident that they will be secure and live a more independent and dignified life.
Knowing that one of our professional caregivers will take care of their needs helps you relax and enjoy your time with them even more.
Our 24-hour home care service
We are glad to provide a variety of tailored care alternatives to meet the unique requirements of your loved one. Our objective as in-home elder caregivers is to offer substantial support while being empathetic and helpful.
Consequently, we carefully choose our caregivers based on their professional credentials as well as their personality attributes. With our support, your loved one will never be alone again, and you will be able to rest.
Among the services we provide are the following:
Stone Harbor, New Jersey senior care
Seniors must maintain a home life to stay in a familiar environment.
Their isolation, comfort, and familiarity will be helpful to them, which may be particularly important when coping with the emotional issues that many elderly people endure.

Visiting Angels of Cape May, NJ, is pleased to provide a variety of flexible care alternatives and customized assistance to local elders. To organize your first care consultation and learn more about our services, get in touch with us as soon as possible.
Contact Visiting Angels of Cape May to learn more about our elder care services in Stone Harbor, NJ.

Serving Cape May & Cumberland Counties Including Areas of Gloucester and Salem Counties
Visiting Angels
CAPE MAY, NEW JERSEY
110 Roosevelt Blvd #109
Marmora, NJ 08223
Phone: (609) 604-8176
Fax: 609-840-6291