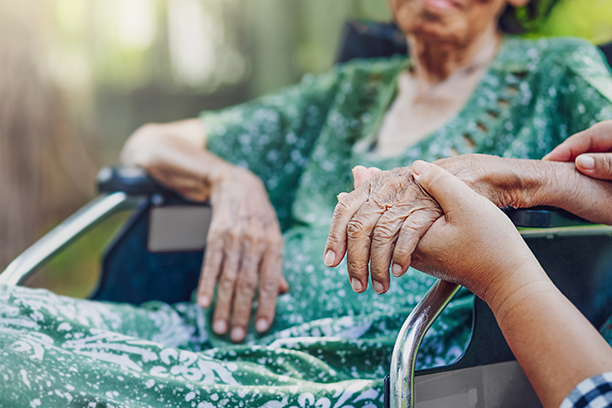 In-Home Care in Rio Grande, NJ
Visiting Angels provide high-quality elder care in Rio Grande, New Jersey, and the neighboring areas.
Keeping them at home may be the best option when it comes to your older loved ones' health and well-being. Many older adults need support to retain their independence, which may be challenging for family members responsible for everything.
Visiting Angels of Rio Grande, NJ, may be a substantial source of assistance from other family members via our expert care services. Our caregivers can work around your hectic schedule since we offer flexible in-home elder care.
Staying at home provides much more privacy, comfort, and tranquility than living in an assisted living facility. We can work with you and your family to ensure your loved ones remain in their natural habitat. Our services are always adapted to their specific requirements, so you can rest assured that they will be safe and enjoy a more independent and dignified life.
Knowing that one of our expert caregivers will look after their needs allows you to relax and enjoy your time with them even more.
Our home care service is available 24 hours a day, seven days a week.
We are pleased to provide a choice of specialized care options to match your loved one's specific needs. Our goal as in-home senior caregivers is to provide meaningful assistance while being sympathetic and helpful.
As a result, we carefully choose our caregivers based on their professional qualifications and personality traits. Your loved one will never be alone again with our help, and you will be able to relax.
The following are some of the services we offer:
Short-term care
Assist with washing and grooming
Minor housework
Alzheimer's disease care
In-Home Care in Rio Grande, New Jersey
Seniors' solitude, comfort, and familiarity will be beneficial, which may be especially crucial while dealing with the emotional challenges many older people face.
Visiting Angels of Cape May, New Jersey, is glad to provide a choice of flexible care options and tailored support to local seniors. Contact us as soon as possible to schedule your initial care consultation and learn more about our services.
To learn more about our elder care services in Rio Grande, NJ, contact Visiting Angels of Cape May.
Serving Cape May & Cumberland Counties Including Areas of Gloucester and Salem Counties
Visiting Angels
CAPE MAY, NJ
110 Roosevelt Blvd #109
Marmora, NJ 08223
Phone: 609-545-8258
Fax: 609-840-6291