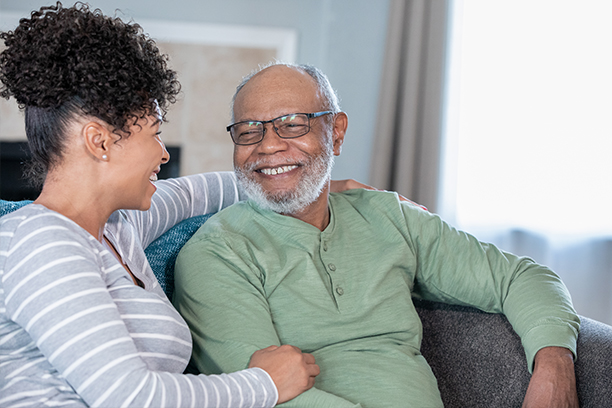 Local Resources for Seniors in Kilmarnock, VA
Specific Memory Care Communities
The Garden at The Orchard
Warsaw, Virginia 22572
Also provides Alzheimer's Support Groups with the Alzheimer's Association
(804) 313-2400
Commonwealth Assisted Living
Kilmarnock
Assisted Living, Memory Care
Also provides Alzheimer's Support Groups with the Alzheimer's Association
804-435-9896
Visiting Angels Kilmarnock VA
Customized Dementia Service – At Home
Frank McCarthy, Owner
804-435-2229
Alzheimer's/Dementia Support
Alzheimer's Association NNMP
Ellie Galloway
804-695-9382
elliegalloway@alz.org

Caregiver Training, Support Groups, Respite Care Scholarships
FREE HELPLINE 24/7: 800-272-3900 Provided by Masters Level Clinicians
Books
Creating Moments of Joy by Jolene Brackey
A wonderful and practical guide for family members and professional caregivers
The 36-Hour Day by Nancy Mace
A Family Guide for caring for people with Alzheimer's and Dementia.

Good reference /resource
In-Home Care
Non-medical in-home care for seniors. Medication reminders, companionship, meal prep, errands & shopping, light housekeeping, Doctors appointments, Hygiene, Respite care, etc…
Visiting Angels NNMP
Frank McCarthy 804-435-2229
Parkinson's Association
Has an active chapter on the Northern Neck, including physical therapy/workout program at RW-C, support groups, outings and speakers.
Rita DePew 804-435-5993
Comprehensive Geriatric Support
Geriatric Support Services
Private, Comprehensive Care Coordination for the elderly and disabled adults
Coordination with Long Term Care Insurance providers
Louise Mohardt 804-462-7730
Elder Law
Roy Bredder, Attorney.
3572 Lewisetta Road
Lottsburg, VA 22511-2102
(804) 529-5599
Behavioral Health
Bridges Counseling Services – Inpatient/Outpatient
Rappahannock General Hospital
Inpatient: Brian Clemmons 804-435-8490
Outpatient: Athena Neblitt 804-435-9237
Hospice
Riverside Hospice at Riverside Hospital, Tappahannock
804-443-6130
Hospice of Virginia, Tappahannock
Independent Hospice Provider
Luanne Davis
804-443-4090
Adult Day Care
Bay Aging Adult Day Break - Reedville
Katrina Mochamps
804-453-3332
Rappahannock Westminster-Canterbury Westbury Club
Adult Day Program for Adults 65 and older who live at RWC or in the community and need a structured daily environment.
804-438-4000
Meals On Wheels
Bay Aging
17111 Kings Highway Montross, VA 22520
(804) 493-0038 804-758-2386
Community Support – Sherriff's Department
Project Life Saver, Lancaster County
Provides necklace or bracelet for seniors who have a history of wondering.
Sherriff's Department Lancaster County
Safe and Secure Program, Northumberland County
Check-in program for citizen's to call-in once/twice daily, confirming safety.
Northumberland County Sherriff's Dept.
Additional Resources:
Senior Advocate/Senior Advocate Online compiles a print and online directory of senior health care service providers for both families and professionals in southeastern Virginia.
www.senioradvocateonline.com
Bay Aging provides health, wellness, and housing services to seniors on Virginia's Northern Neck and Middle Peninsula.
www.bayaging.org
Bay Transit offers seniors affordable transportation services that can be scheduled to accommodate individual needs.
www.baytransit.org
Parkinson's Disease Support Information about diagnosis, treatment, and care is available from the National Parkinson Foundation and the Parkinson's Disease Foundation.
www.parkinson.org
www.pdf.org
The Alzheimer's Association promotes research and offers guidance and assistance to those caring for individuals afflicted with this disease.
www.alz.org
The American Association of Retired People (AARP) is a national organization that lobbies on behalf of people over 50 and promotes healthy lifestyle activities for them.
www.aarp.org
Serving Kilmarnock, White Stone, Heathsville, Saluda, Urbanna, Tappahannock, Gloucester and The Surrounding Areas
Visiting Angels
NORTHERN NECK-MIDDLE PENINSULA VIRGINIA
68 S Main St
Kilmarnock, VA 22482
Phone: 804-435-2229
Gloucester 804-695-2889
Fax: 888-262-0951